HäCKER GREENWICH
Don't make the renovation of the most important room in your home, a tedious process. Renovate with Häcker to define your lifestyle, create a space for your family, friends and guests to gather to eat, relax and share stories. This will be the room you are most proud of. If you're ready for a kitchen remodel, Häcker Greenwich will work directly with you or your architect / designer to bring German quality to your home.
Contemporary, Transitional or Traditional
We are witnessing a marked shift in kitchen design sensibilities from über carved, framed cabinets with raised panel doors, to a cleaner, more streamlined palette. Within the parameters of Häcker you will find a vast range of door styles that can be categorized as modern, transitional or traditional. This is unusual amongst other German cabinet manufacturers who tend to focus on the modern. As a result, we are able to create for you a period kitchen but with all the advantages of German technology, if that is the aesthetic you desire.
Design for Style
A Häcker kitchen is a
kitchen
re-imagined
. The style and proportions of the kitchen we design for you, has a bearing on
every element
in the space. Our competent designers have a
holistic approach
, where the view from a picture window or a piece of art that needs to be showcased, are all factors that are taken into design consideration. The outcome is a
cohesive
,
styled
,
optimal
space.
Watch video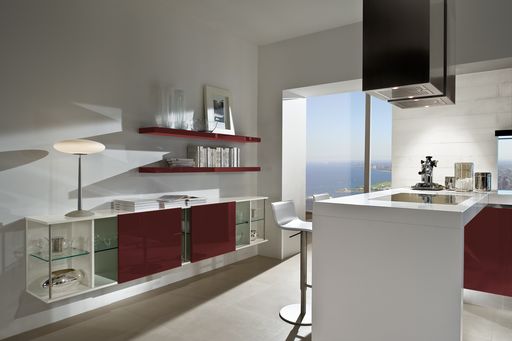 Design for Safety and the Environment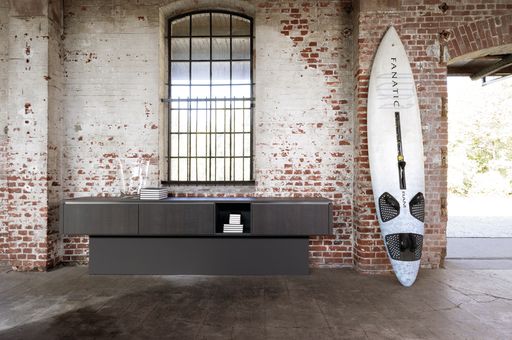 The GS stamp awarded by the international LGA QualiTest GmbH organization attests to Häcker products having met or exceeded the requirements for safety, load-bearing capacity, material consistency and ease of use. Häcker's Environment Management System (EMS) follows all guidelines set by the DIN EN ISO 14001. The European Union's Eco-Management and Audit Scheme (EMAS) standard helps organizations demonstrate that they have a defined Energy Management System (EMS) that not only benefits the environment but also helps reduce costs and improve efficiency within the organization.The use of low-emission water lacquer systems at Häcker, contributes significantly to the reduction of pollutants. At Häcker emphasis is placed on using recycled materials for packaging. Häcker consistently uses high quality PUResist bonding in all kitchens. For this, a polyurethane reaction adhesive is employed, which is both formaldehyde and solvent free. Amongst the advantages are, a significantly stronger grip between the engineered wood and the edge and an optimal protection against moisture penetration. In this, Häcker fulfils the highest expectations of its customers and justifies its own demands for exceptional quality in top grade kitchens, made in Germany.
Every Budget
Häcker has different lines of cabinetry to suit varying budgets. Cost-effective solutions no longer have to mean a compromise in durability. Opting out of features that serve you no purpose, keeps the bottom line cost in check. The designers guide you through the process with your budget in consideration. Häcker offers the best value by far in its class of cabinetry. As a consumer with a flexible budget, every option can be incorporated to create an award worthy, one of a kind kitchen.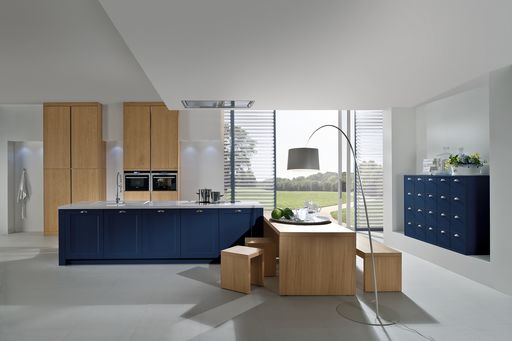 Quality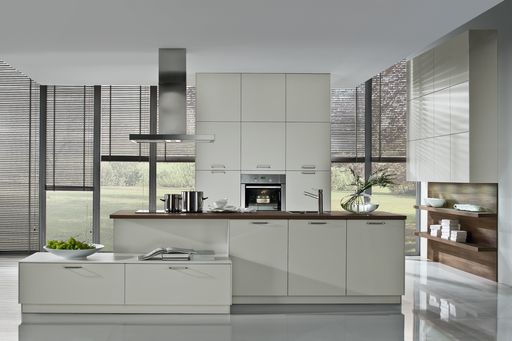 Häcker manufacturing incorporates the optimal combination of
automation
and the
human touch
. For instance to create colored glass cabinets a new machine has been commissioned. Robot arms grip the individually milled glass panels. Through the application of ceramic pressure, the glass is hydraulically pressed by the carrier plate and the color is not just applied, but is burnt in at a temperature of 650 degrees celsius. This results in a
solid
,
inseparable
combination of
glass
and
color
, which makes the adhesion of one material to another unnecessary. It seems as if the glass fronts have always had this color. An outcome, which once again emphasizes not just the
exclusive visual
appeal but also the
high standards
of quality that define a Häcker kitchen.
Watch video

Cabinetry, Appliances, Plumbing Fixtures
Häcker kitchens are marked by their high practical value, durability, and clean and unique design. Our products range in styles, from sleek modern to transitional and traditional, so you can have the luxury to choose which style best fits your aesthetic.
We provide products with varying styles and prices, so don't hesitate to reach out to us if you have questions on which lines would best fit your home and budget.
View Products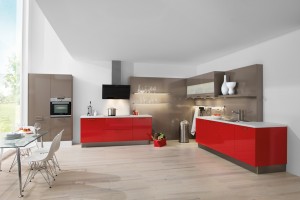 An Extension of Your Team
Our in-house design team is equipped to lend support for your creative vision. We help integrate the kitchen design concept into the larger vision for your project.
Architects + Designers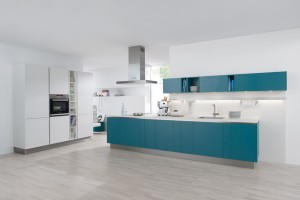 Quality, Luxury and Style
Häcker is the definitive German luxury kitchen company, dedicated to designing and crafting the world's most desirable kitchens.